VTM 2022: the must attend business convention for automotive & transportation innovation
Whether it is connected, electric, autonomous or even flying, tomorrow's vehicles pass through Torino, Italy at VTM - Vehicle and Transportation Technology Innovation Meetings on March 30-31, 2022

On March 30-31 2022, the capital city of Piemonte hosted the second edition of VTM - Vehicle and Transportation Technology Innovation Meetings the mobility technology event that brings together the entire community of the sector: vehicle makers and tier suppliers, mobility decision makers, disruptive technology entrepreneurs and solution providers will gather in Torino to explore the key challenges and opportunities of the future of mobility.
VTM 2022 provided you conferences and sessions,  3.500 b2b meetings and networking: it was the opportunity to understand the trends of the sector thanks to a rich panel program. The key subjects that are turning upside down the mobility world were discussed by experts, producers and decision makers:
Electric and Hybrid vehicles, batteries and electric components
Hydrogen and new sustainable propulsion systems
Software-defined vehicles
Sensing & control technologies for ADAS & autonomous driving
Short-and long-range connectivity, smart infrastructures, cloud services
Micromobility & new mobility concepts
Safety-Security validation and certification of vehicles & components
Urban air mobility.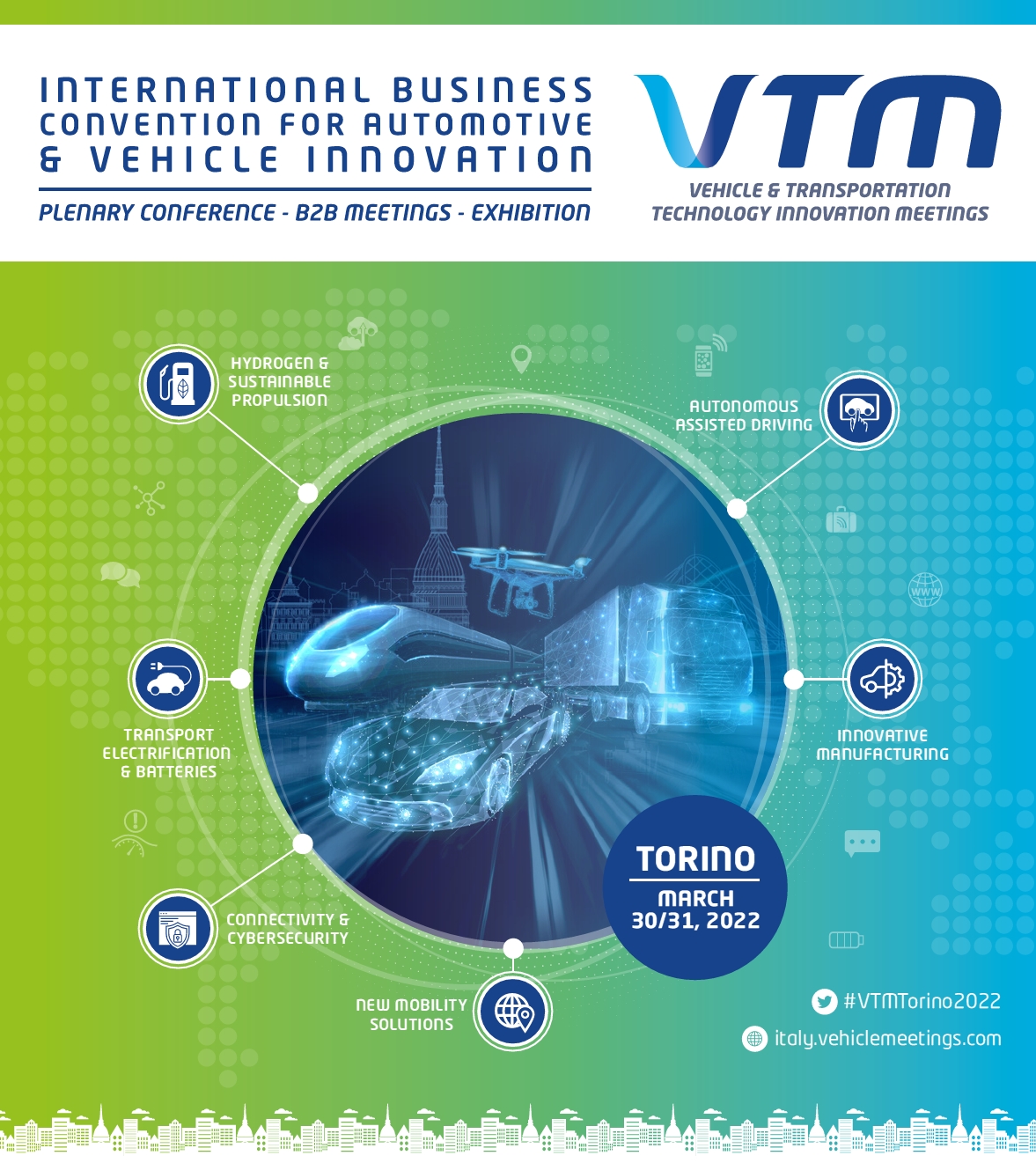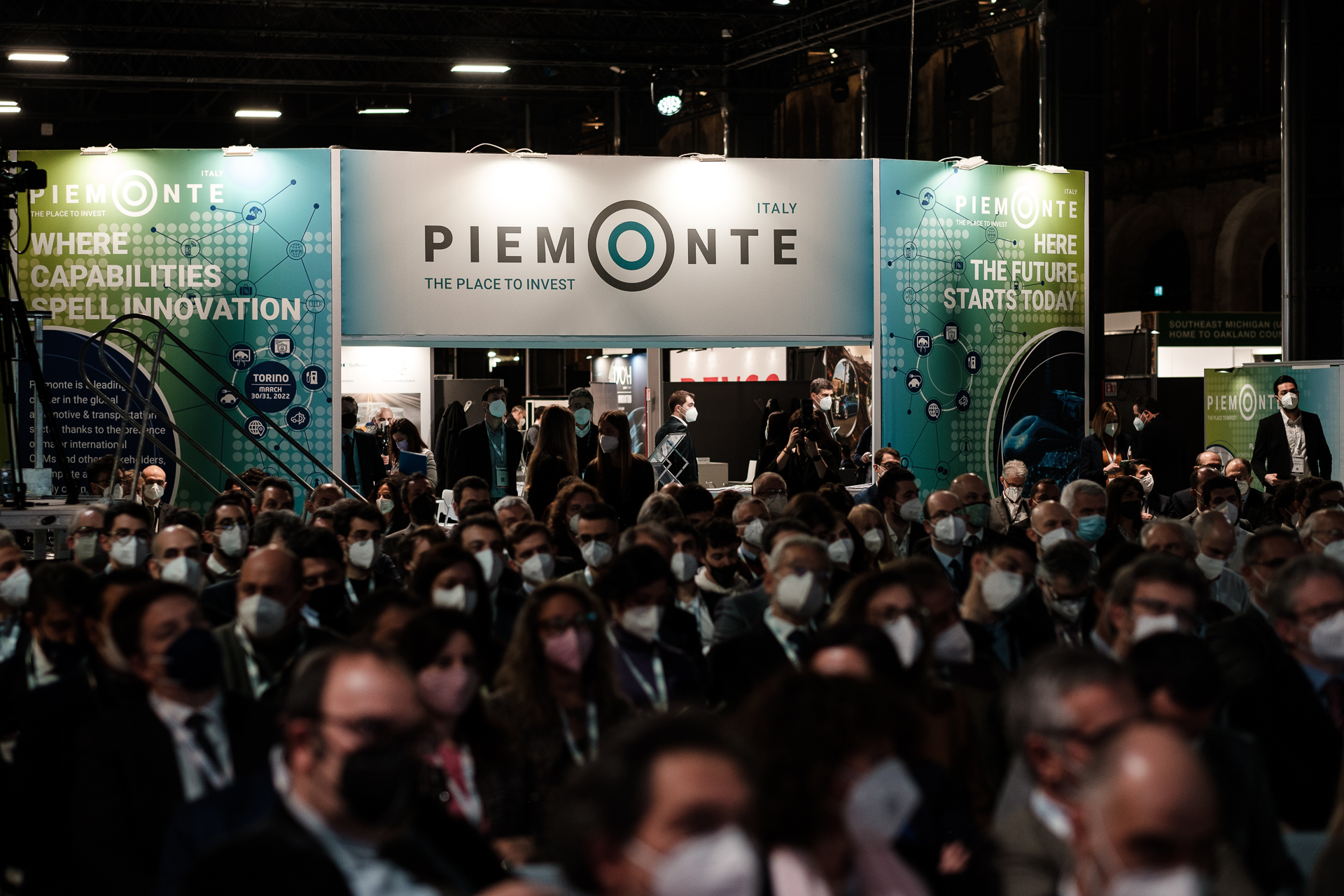 Not to forget the personalized b2b agendas that all participants were guaranteed: for the 210 international buyers participating it was the chance to find new partners, seize buniness opportunies and discover the skills and specializations of Piemonte's SMEs active in the automotive sector and beyond.

The Italian automotive industry is in fact primarily concentrated here, a region which is also rightly acknowledged as the core of the European automotive and mobility technology. Key players of the automotive world are located in Piemonte: major OEMs, SMEs and suppliers, R&D centers and engineering academies. The synergy between these key players has made a decisive contribution to positioning the region among the worldwide leading clusters.
Piemonte's automotive & transportation production provides the entire supply chain, from the upstream phases to the final products, offering business and know-how from the concept of the vehicle till its delivery: project planning, prototyping, styling, robotics and automation, components and mass production, industrialisation of the product and driving test. In Piemonte it is possible to find the necessary know-how for electric vehicle development, integration, production and all the solutions and services needed for full electrical mobility, including energy storage and distribution. In addition, local companies are working on innovative smart mobility concepts integrating vehicles and infrastructure through the application of advanced digital technology.
VTM 2022 was promoted by Regione Piemonte (Regional Government) and by the Torino Chamber of Commerce and was organised by ABE - Advanced Business Events in cooperation with Piemonte Agency, the one stop shop for business and investments in Piemonte-Italy.