Cleantech and Green Building in Piemonte
Contacts
Rosanna Viola
Coordinator
T: +39 011 6700685
F: +39 011 6965456
E: This email address is being protected from spambots. You need JavaScript enabled to view it. 
Piemonte at IFAT 2022 - Munich, 30 May - June 3 2022
Piemonte is at IFAT 2022: at booths B2.305 and B4.111/210, 11 best-in-class companies showcasing Piemonte's complete know-how and innovative solutions, components and equiment, technologies and turnkey plants in the fields of waste collection, recycling and management, water monitoring, measuring and treatment and waste-to-energy systems.
---

Piemonte is one of the engines of Europe. It produces 7.7% of Italy's national wealth, and its production system has reached high levels of excellence and tertiary sector expansion. In the last decades Piemonte has diversified its economic structure moving towards strategic sectors such as sustainable mobility, energy & clean technologies, green chemistry & advanced materials. Piemonte is strongly investing in the development of a sustainable future, with the aim of meeting economic and social targets while maintaining a healthy system for citizens.
Facts and figures about the cleantech & green building sector in Piemonte
3 Universities

4 company Incubators
2 Innovation hubs: Green Chemistry & Advanced Materials and Energy & Cleantech
Within this context, the eco-industry has become one of the key sector for the future of Piemonte: the major industrial competencies and the most important cleantech companies are active in:
Renewable energies: design, construction and turn-key delivery of photovoltaic, geothermal, biomass and hydroelectric power plants; production of flexible and ultralight PV panels
Waste: waste collection transport and disposal, sludge and industrial waste management, treatment and recycling, treatment of organic fraction of municipal solid waste and compost production
Water: ainwater, grey water and black water collection and treatment, sewerage treatment services, water management and saving, reverse osmosis
Green and smart building: design, construction and management of eco-friendly civil, industrial and commercial buildings; planning, production and installation of electrical systems, plant engineering and services, energy efficiency, technologies and solutions for sustainable buildings; smart buildings
Green chemistry: processes that minimize the use of generation of hazardous substances, development of biofuels and biomaterials.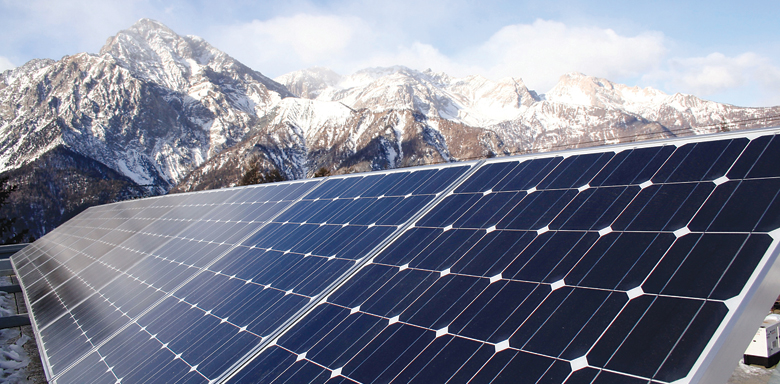 Piemonte companies work in all the steps of the supply chain, providing from engineering and consulting services, construction of products and machineries, to turn-key construction and civil works.
Contacts
Rosanna Viola
Coordinator
T: +39 011 6700685
F: +39 011 6965456
E: This email address is being protected from spambots. You need JavaScript enabled to view it.