Contenuti Principali
Agrifood in Piemonte
Contacts
Annalisa Gamba
Coordinatore
T: +39 011 6700639
F: +39 011 6965456
E: This email address is being protected from spambots. You need JavaScript enabled to view it.
E: This email address is being protected from spambots. You need JavaScript enabled to view it.
BAR CONVENT - Berlin, 9-11 October 2023
At the largest trade fair for the bar and beverage industry, Piemonte will engage visitors in a journey to discover the aromas and flavors that distinguish the regions's outstanding beverage and mixology tradition. Visit STAND A 29 (PAVILION 11.2) and meet 6 top Piemonte SMEs presenting their offer of coffee, craft beers, liqueurs, spirits, Grappa, bitters, and Vermouth. 
Piemonte companies at BAR CONVENT 2023
---
Piemonte fine wine and food tradition, appreciated all over the world, is one of the symbols of Italian excellence. Piemonte is featured by a unique offer made of many typical and wholesome products, rich in quality and variety, based on artisan or semi-artisan techniques, key players and a wide spectrum of specialties: wines and spirits, sweets and chocolates, cheeses, cured meats, rice, pasta, fruits and the prestigious white truffle, characterized by a bouquet of particularly intense perfumes.
Facts and figures about the agrifood sector in Piemonte
18 DOCG wines (Controlled and Guaranteed Designation of Origin)
41 DOC wines (Controlled Designation of Origin)
14 PDO products (Protected Designation of Origin)
9 IGP products (Protected Geographical Indication) among which the Piemonte hazelnut
343 PAT products (Traditional Agricultural Food Products)
36 Slow Food Presidia among 344 Italian Presidia

58,500 companies among:

4,600 food & beverage  
500 agricultural machineries & equipment for food & beverage industry
53,400 operate in agriculture and forestry

100,000 employees
7.4 bn € export in 2020 (Source: ExportPlanning)

4.6 bn € import
Wines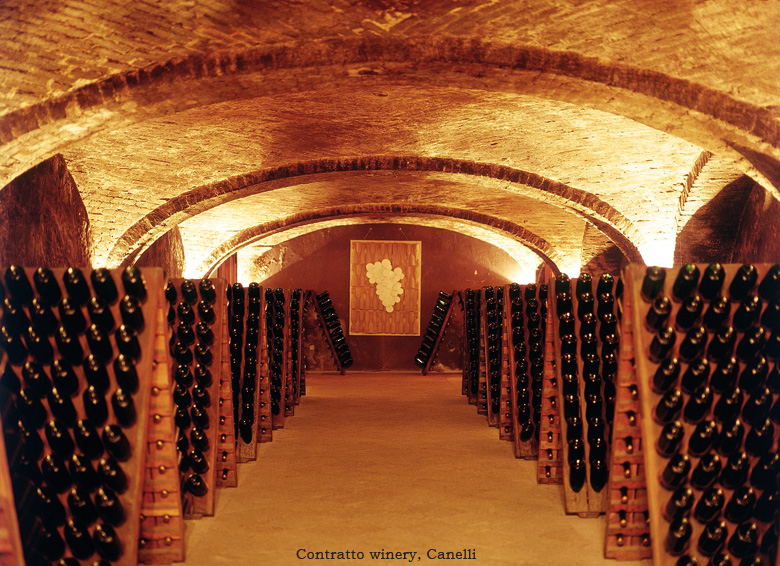 Piemonte is the region that produces the largest number of reknown, noble, and world-appreciated prize-winning wines of Italy.
The whole world has in fact learned to appreciate the great Piemonte wines: the 18 DOCG wines (73 of the national total) and the 41 DOC wines (330 of the national total) register approximately 80% of the total regional output, mostly coming from about 20 autochthonous grape varieties, among which Nebbiolo - with 4 DOCG: Barolo, Barbaresco, Ghemme and Gattinara - Barbera, Dolcetto and Moscato.
Rice
Italy is the country that boasts the largest production of rice in Europe and Piemonte accounts for around 60% of the national production. Since 2007 Piemonte vaunts the only Italian PDO rice (Riso di Baraggia Biellese e Vercellese).
Chocolate
Since 1587 Torino and Piemonte have been one of the largest European centres of chocolate production.
The production of chocolate in Piemonte has been successful also thanks to the long lasting marriage between cocoa and local variety of hazelnut: the praized "Tonda e Gentile" Hazelnut, basic ingredient for Gianduja Cream and Giandujotto: an individually wrapped hand-made chocolate.
Pasta
Last but not least, Piemonte boasts a tasty tradition in pasta-making with "fresh pasta" (tajarin), "filled pasta" (agnolotti, ravioli) and "dry pasta".
Machineries and equipment
Alongside these productions, Piemonte boasts a top class tradition in agromachinery as well as in machineries and technologies for food and beverage industry, whose unique offer includes an exceptional variety of high level manufacturers as well as equipment, technological solutions and know-how.
Contacts
Annalisa Gamba
Coordinatore
T: +39 011 6700639
F: +39 011 6965456
E: This email address is being protected from spambots. You need JavaScript enabled to view it.
E: This email address is being protected from spambots. You need JavaScript enabled to view it.